You can not select more than 25 topics
Topics must start with a letter or number, can include dashes ('-') and can be up to 35 characters long.
README.md
water-counter
Monitor a water meter with Arduino and infrared light sensor to capture counter value and consumption of water.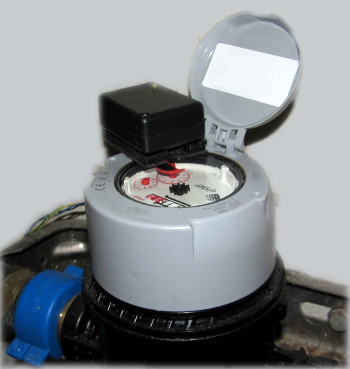 The software consists of two parts:
Data acquisition part running on an Arduino Pro Mini. It controls the infrared light barrier, detects trigger levels and communicates with the Raspberry Pi over serial connection.
Data recording part running on a the Raspberry Pi. It retrieves the data from the Arduino over serial port and stores counter and consumption values into a round robin database.
There is a blog in german language that explains use case and function: Infrarot Lichtschranke mit Arduino und Raspberry Pi zum Auslesen des Wasserzählers.
Commands from host (RasPi) to Arduino
D - retrieve and print raw data
T - enter trigger mode and print trigger data (0/1)
S low high - Set trigger levels (e.g. 85 90)
C - Cancel data acquisition and enter command mode
Arduino is in trigger mode upon start - Send C to enter command mode
Schematics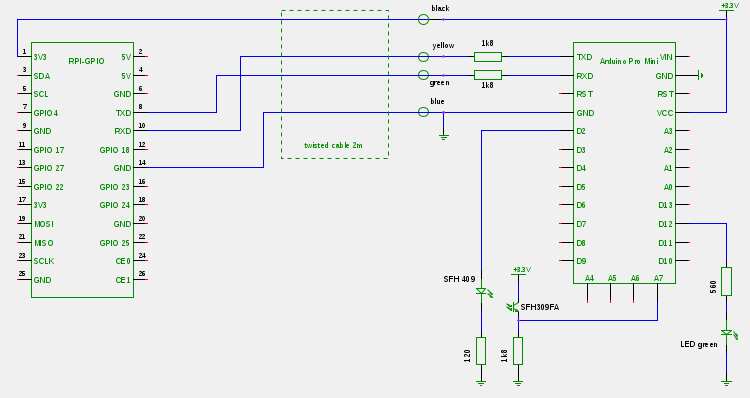 Construction